The 10 Best Spiritual Dating Apps For Finding Love
MeetMindful – Best for people looking to find meaningful connections with like-minded individuals.
Spiritual Singles – Best for people seeking a meaningful connection grounded in shared spiritual values.
Green Singles – Best for people who are looking for a partner who shares their commitment to sustainability and environmentalism.
SingleRoots – Best for singles looking to find meaningful relationships with like-minded Christians.
The Inner Circle – Best for people looking for meaningful connections and real relationships.
There are plenty of other great spiritual dating apps available, each offering their own unique features and benefits. Alternatives that you might want to check out include:
Match
Elite Singles
eHarmony
OkCupid
JDate
Pros & Cons Of Spiritual Dating Apps
Spiritual dating apps can be a great way to connect with like-minded individuals who share similar values and beliefs. However, it is important to consider the advantages and disadvantages of using these types of apps before diving in head first.
Pros
Provide a safe space for people of similar beliefs to connect
Offer an opportunity to find someone who shares the same values and lifestyle
Allow users to discuss spiritual topics with like-minded individuals
Help build meaningful relationships that are based on shared faith and understanding
Create opportunities for deeper conversations about life, love, purpose, etc.
Cons
Lack of user base: Many spiritual dating apps are not as popular as mainstream dating sites, so the pool of potential matches is much smaller.
Limited features: Spiritual dating apps often lack advanced search filters and other features that make it easier to find compatible partners.
Geographical restrictions: Some spiritual dating apps may only be available in certain countries or regions, limiting your options even further.
Unverified profiles: It can be difficult to tell if a profile on a spiritual app is genuine or fake due to the lack of verification processes for users.
5 Useful Tips For Spiritual Dating Apps
Do your research: Look into different spiritual dating apps and decide which one best fits your needs.
Create an interesting profile: Make sure to include information about your spirituality, values, and interests.
Be honest: Don't misrepresent yourself in order to make a good impression.
Be open-minded: Be willing to explore different spiritual beliefs and practices.
Ask questions: Get to know potential matches by asking them questions about their spiritual beliefs and practices.
List Of Best Spiritual Dating Apps
MeetMindful
MeetMindful is the perfect place to find a connection! It's a dating site/app that focuses on helping people connect with like-minded singles who share similar values and interests. With its key features, you can easily search for potential matches, read insightful articles, and get personalized advice from experts. Plus, you can take advantage of its unique matching algorithm which pairs you with compatible users. Whether you're looking for love or just want to meet new people, MeetMindful has something for everyone!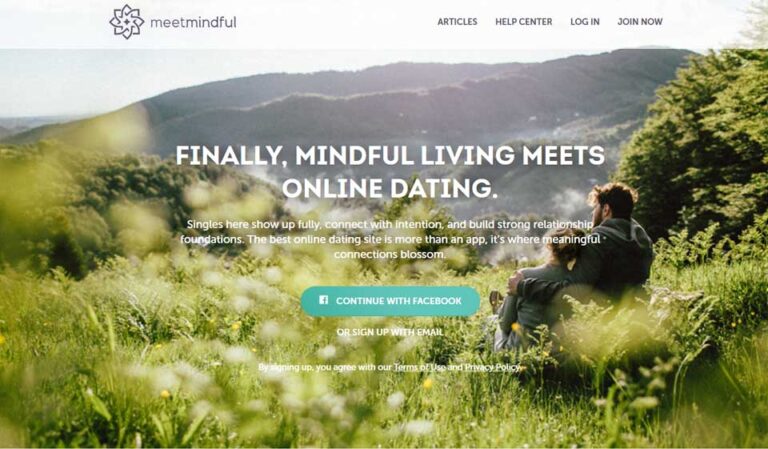 Spiritual Singles
Spiritual Singles is a great dating site for those looking for something more meaningful. It's got all the bells and whistles of other sites, plus it caters to spiritually-minded singles. You can search by interests, values, and lifestyle, so you're sure to find someone who's on the same page as you. Plus, the app makes it easy to stay connected with your matches. So if you're ready to take your love life to the next level, Spiritual Singles is worth checking out!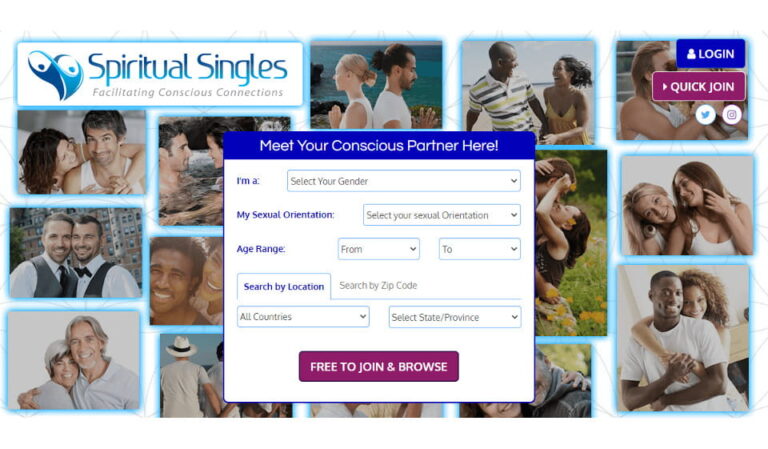 Green Singles
Green Singles is the go-to for eco-friendly singles looking for love! It's a dating site that focuses on sustainability and social responsibility, making it perfect for those who want to find someone with similar values. Plus, it's got all the bells and whistles you'd expect from a modern dating platform: powerful search tools, detailed profiles, and easy messaging. And the best part? You can rest assured knowing that your data is secure and your privacy is respected. So, if you're ready to find your green match, Green Singles is the way to go!
SingleRoots
SingleRoots is the go-to dating site for serious daters. It's got all the bells and whistles, from compatibility matching to detailed profiles. Plus, its free features make it a no-brainer for singles looking for love. The key advantages? It's easy to use, secure, and offers plenty of opportunities to connect with potential matches. And if you need help navigating the site, there's always the Dating Guru who's ready to lend a hand. So why wait? Sign up now and get ready to find your happily ever after!
The Inner Circle
The Inner Circle is the crème de la crème of dating sites. It's a selective platform that vets its members, so you know you're only talking to quality singles. Plus, it offers unique features like exclusive events and an in-app concierge service. Talk about convenience! It's also super user-friendly and easy to navigate, making it a great choice for even the most tech-challenged daters. All in all, it's a top-notch site that's worth checking out.
Why Are Spiritual Dating Apps So Popular Now?
Spiritual dating apps are all the rage these days! Who wouldn't want to find someone who shares their beliefs and values? With so many people looking for meaningful connections, it's no wonder spiritual dating is on fire. Plus, there's something special about meeting someone with similar interests that can really help spark a connection. Whether you're into yoga or meditation, having an app dedicated to finding your soulmate makes life easier – plus it takes away some of the pressure from traditional face-to-face meetings. So if you're ready to take your love life up a notch (or two!), why not give one of these apps a try? You never know what kind of divine intervention could be in store for ya!
How Do We Rank Spiritual Dating Apps?
As an online dating expert, I take my job seriously. That's why when it comes to reviewing spiritual dating apps, we don't just look at the surface features and leave it at that. We go in-depth with our reviews by testing both free and paid versions of these apps – sending out messages to other users (we sent over 500 messages across 10 days) as well as taking a close look into their user interface design, customer service response time and more. We also took some extra steps like reading through real user feedback from various sources such as Google Play Store or App Store comments section so that we can get an unbiased opinion on how each app is performing in terms of usability & performance etc., before making any recommendations for our readers. This level of commitment sets us apart from other review sites who may not offer such detailed analysis about the products they are reviewing which makes them less reliable source for consumers looking for accurate information about different types of spiritual dating apps available today
Conclusion
So there you have it – a comprehensive review of spiritual dating apps. Whether you're looking for an app to help guide your own personal journey, or just want to meet like-minded people who share similar beliefs and values as yourself, these apps can be great resources. While they may not offer the same features as more mainstream dating sites and services, their focus on spirituality is sure to provide users with meaningful connections that could lead them down new paths in life. So if this sounds like something up your alley, why not give one of these spiritual dating apps a try? Who knows what kind of amazing opportunities await!
Q&A
1. Are spiritual dating apps safe?
Yes, spiritual dating apps are generally safe. They use the same security measures as other online dating sites and have dedicated teams that work to keep their users secure. Plus, they often provide helpful safety tips for using the app safely so you can feel comfortable while searching for your perfect match!
2. How dangerous are spiritual dating apps?
Spiritual dating apps are generally safe, as long as you use them with caution. As with any online platform, it's important to be aware of potential scammers and take steps to protect your personal information. Ultimately though, spiritual dating apps can provide a great way for like-minded people to connect!
3. Are spiritual dating apps real?
Yes, spiritual dating apps are real! I've tried a few myself and have had some great experiences. They're definitely worth checking out if you're looking for someone who shares your beliefs.
4. How to choose legit spiritual dating apps?
Do your research! Check out reviews from other users, look for apps that have been around for a while and make sure the app is verified. Finally, read through their terms of service to ensure you understand what you're signing up for.